From thanking framers to making framers
West Fraser is nothing without framers. They install everything we make. And right now, there aren't nearly enough of them.
West Fraser is nothing without framers and, right now, there aren't nearly enough of them. The construction industry has been hampered by a crippling labor shortage and we are working to solve this issue.
In 2017, we donated $1.1 million to the Home Builders Institute (HBI). The HBI utilized the funding to establish pre-apprenticeship programs to train future framers in Houston, Texas and Tampa, Florida, in aid of post-hurricane rebuilding efforts.
We have used social media campaigns and influencers to reach young people and educate them on the benefits and opportunities a career in framing offers.
Our collaboration with HBI has seen hundreds of newly trained framers enter the job market. In 2020 we are redoubling our efforts with $200k in new investments that will continue the HBI programs and help access additional funding from Federal Government programs.
We are appealing to others in the industry to help bolster our economic recovery by building America. The easiest way to contribute is through a donation to HBI.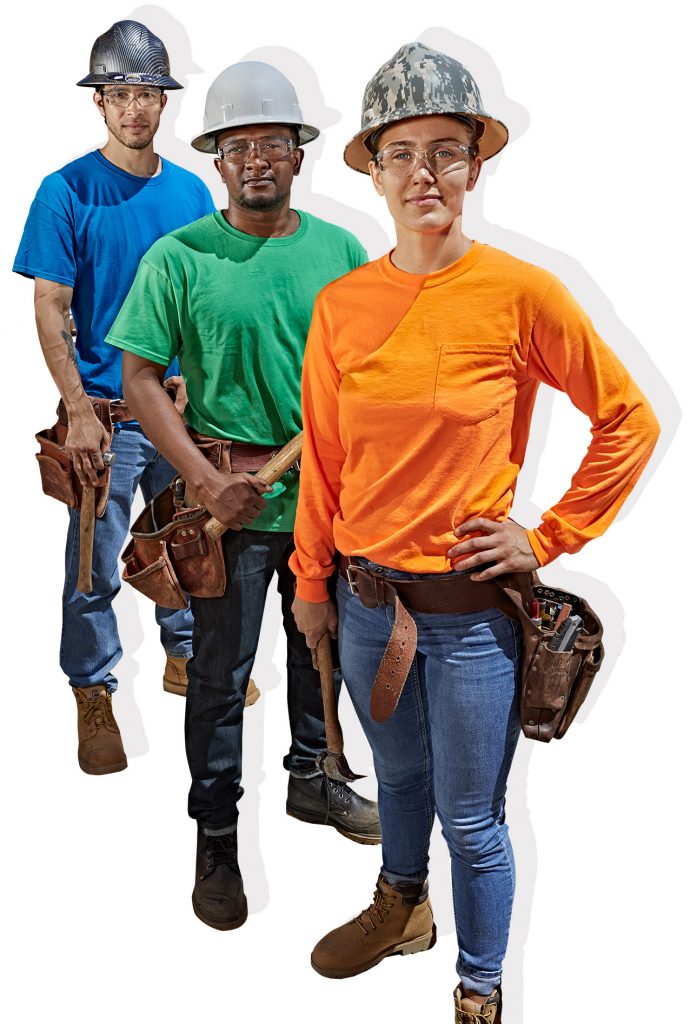 2017 Thankful of the past
Framers measure, cut and assemble the framework of our homes and buildings. They provide structure to the communities we call home. Framing demands skill, strength, toughness and teamwork. Framers install our products. So, it was natural for us to bring attention to the valuable but unsung heroes of our industry by showing our appreciation to the great American framers out there.
2018 Appreciating the present
When we launched #THANKAFRAMER we had no idea our video saluting hardworking American framing carpenters would get millions of views. Or that large numbers of framers would write back to us to thank us for caring. For 2018 we change our focus towards giving America more framers to thank.
2019 Building the future
With a strong appreciation of what has come before, we turned our campaign towards the future and getting more framers onto jobsites. We reached out in schools and on social media so young Americans see the benefits and opportunities a career in framing offers like pride, craftsmanship, no college debt and new ways for ambitious young Americans to pursue entrepreneurial dreams. We've sponsored Home Builders Institute framer training programs and been successful in getting many new young framers onto jobsites across the country.
Framing Young Futures
2020-2023 and beyond!
With over $1.7 million in funding to date, we remain committed to reducing the construction labor shortage by continue to invest in our HBI training programs through our #BECOMEAFRAMER initiative. We're dedicated to helping unemployed, underemployed and underserved youth become framers. We are appealing to the community to join us in educating young Americans on the benefits of a career in construction and asking them to help fund and develop framer training programs through the HBI.
---

Celebrate with us
Post a photo of your favorite framer or framing jobs on social using the #thankaframer hashtag and we'll send you some free swag!
Post a picture of your favorite framer or framing project and we'll send you a free carpenter pencil and stickers. YOU MUST USE THE #thankaframer in order to qualify.
Share on Facebook
Share on Instagram