What is a
Framer?
A day in the life of a framer.
Framing carpenters put together the wooden structural parts of new houses and other mainly residential structures. It's a collaborative profession that demands skill, strength, creative problem-solving abilities and communication between framers.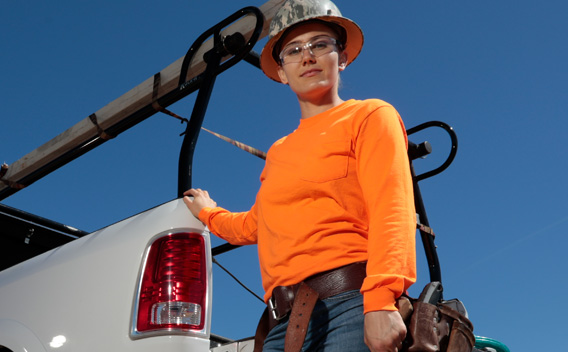 Framers usually arrive at the jobsite around 6-7am, beating rush-hour traffic. There, they are joined by fellow framers and other tradespeople – electricians, plumbers, HVAC installers, etc. – each playing a specific role in bringing a new building to completion.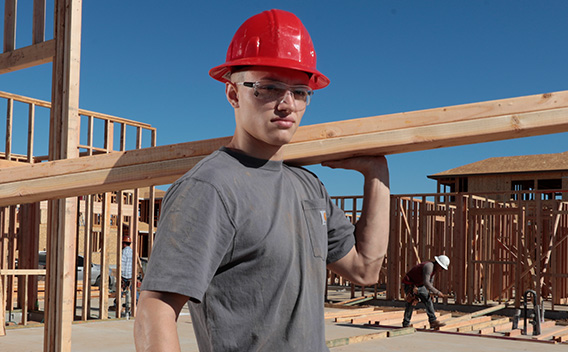 Most framers work a minimum of 40 hours a week. If your employer is busy, you may be asked to work 12-15 hour days and even weekends – for which you'll collect higher overtime pay. While the long hours are physically demanding, the job satisfaction is top-notch. With good overtime, a framer who has completed their four-year apprenticeship can easily make a six-figure annual salary. Not too shabby for someone in their early twenties.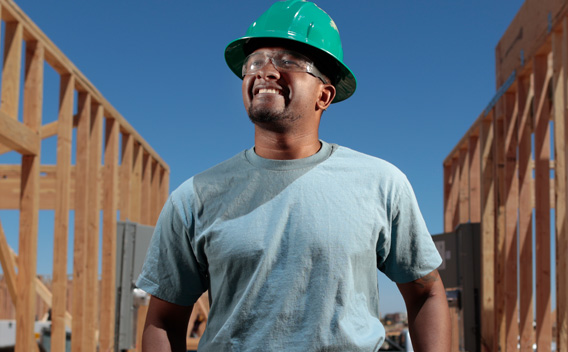 Contrary to office workers, framers spend their day outdoors, selecting, measuring, sawing, fitting and hammering together wood joists, studs, planks, trusses and panels. As a team, they periodically lift and fasten floor and wall assemblies into place. Framers also collaborate with other trades to facilitate efficient builds.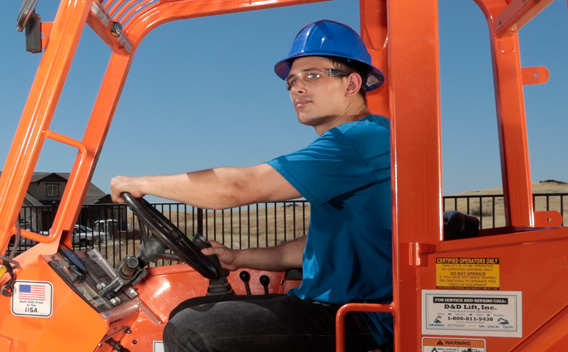 Jobsites tend to be informal and lively, with constant back-and-forth banter and joking among co-workers. It makes the day go fast and keeps the job fun, varied and exciting. Those with a sense of humor are highly valued!
Skills you'll master as a framer include
Basic math
Ability to read and follow plans/blueprints
Measuring and planning
Knowledge of building codes
Ability to lift and carry heavy pieces of material or structures
Use of saws, nail-guns and other power tools
Use of various hand tools
Forklift and work truck operation
Tools you'll need
Framers are responsible for buying and looking after their own tools.
These typically include: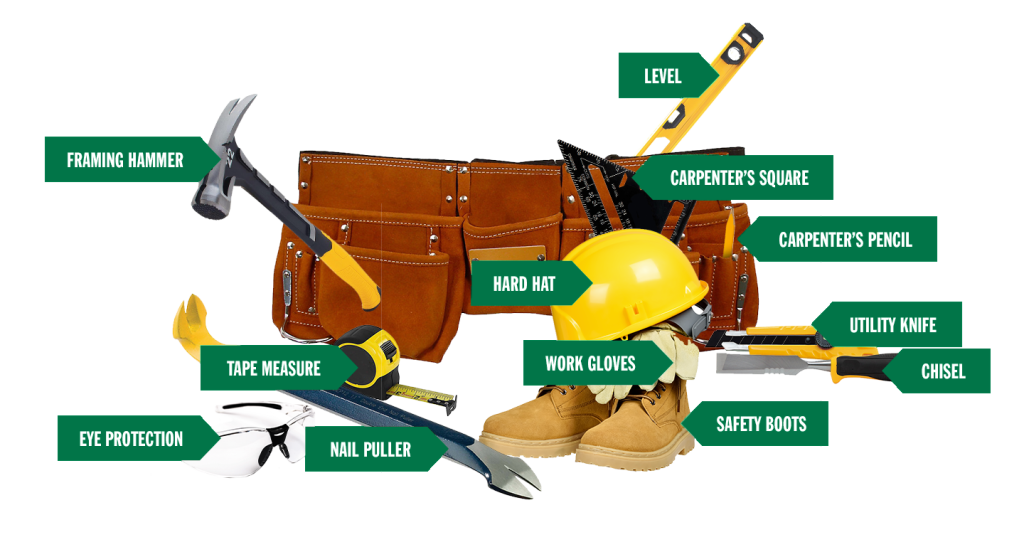 Framing Hammer
Tape Measure
Nail Puller
Eye Protection
Level
Carpenter's Square
Hard Hat
Work Gloves
Safety Boots
Carpenter's Pencil
Utility Knife
Chisel
The total cash outlay for these ranges between $200-$300.
Be sure to invest in quality gear.